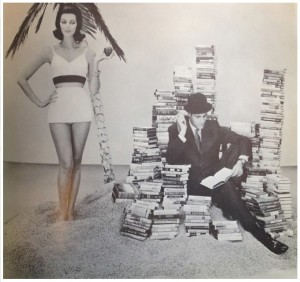 Today, I'd like to share the lessons I have learned about starting a business (through trial and error), in hopes of encouraging you to get started creating something you love.
Look for opportunities. Keep your eyes peeled for opportunities. What are the common complaints people have, what are the problems that need solving, how can you improve people's lives?
If you can't wait to go full into it, you are onto something good. Each time I get my best ideas, I get extremely excited. Sometimes I tell people about it, or even stay up at night thinking about it. The excitement builds a fire inside me and I can't seem to stay still for long unless I am working on the project.
Start out small. Many people try to build their new business up to create a massive launch, but this can be a mistake. You want to start out as small as possible, giving a minimum operable product to a few close friends and let them test it out for awhile. Then give out a few more to people in the next phase and so on. When you start out something massive at the beginning, you make it less probable to finish, taking forever to launch. Building yourself up for failure without any idea of whether it works or if people like it. Launching is just a blip in the lifespan of each business, and is not one of the most essential moments.
Stopping before starting is the biggest mistake. People will discourage you all along the way because they are afraid of taking risks.  If you don't take risks, you won't reap the rewards of working for yourself and doing what you love.
Start writing for a blog. The quickest way to market a business is by offering up free information. Show how valuable you are, help people for free, and they'll will come back for more from you.
Don't worry about SEO, the social media market, or viral marketing. Those don't have any added value for your customers.
Make yourself valuable.  Word of mouth is the only marketing you need (to include people passing on your favorite blog posts), and this will come if you build something great first. When you over-deliver, your audience will love you and you don't have to worry about all the extra marketing techniques.
Start cheap or free.  You can start a blog with zero money, and just find free or cheap services to begin with.  After you start making some revenue, you can pay for extras or hire someone to help. Make money as soon as possible by selling something valuable.
Advertising campaigns can be a bad for your business model. What are you selling your readers when you make money off ads?  Your audience's attention right now. This is a bad idea, and your audience/readers will not love you for this. Instead, do everything you possibly can to delight your audience/customers, giving them high value, and they will eagerly pay for it.
Forget about all the numbers. Do not worry about hitting certain targets. One million Pageview's, 10k subscribers, half a million in revenue. All those are meaningless and irrational. Focus on helping your customers instead.  What value are you offering to them, how can you brighten their day?  Try quantifying those things.  People get caught up in statistics, social media, and other little tasks that don't matter. Get moving on what really matters.  Try to produce something that will add value to your clients.
The joy does not come afterward. People are constantly killing themselves with goals or making amazing launches with the hope of achieving their goals and changing their lives. Once they get there, they find their lives haven't changed and move on to the next goal.  You have to learn that joy doesn't come when you reach the next goal, joy will come now instead.  Find satisfaction in what you are doing right now.  Don't wait until later.
Forget about perfection. People tend to get caught up into perfecting their blog, website, or product but it will never be perfect enough.  Perfection is what is holding you back, try to do what you can, get your product out there, gather feedback, improve the product, repeating in order every time.






 Screw that business plan. When it comes to starting a business, planning can be like perfection, standing in your way at every turn and holding you back.  Of course you want to think things through but planning tends to be based on "fortune telling", or trying to figure out the future.  Throw it out there and experiment, once you get started things will get easier and you can always improve.  Being flexible is way more important than having a good plan.
Start something with friends, from home. Start. No formal office is needed to run most businesses.  Use your spare time and do not spend money on the business unless it is crucial. Your friends can be your first customers and ask them to be brutally honest when judging your material. They will spread the word to their friends and you now have a Zero Dollar Launch.
Immerse yourself with interesting people. Fascinating friends will inspire, give excellent feedback, and free advice.  The company you keep, and their positive and inspiring attitudes will matter.
Be OK with not knowing the end result. You can't predict what will happen with the business. The world is ever changing, the business will change, and you will change.
Get started guys! You'll love it.  Feel free to contact me with any questions or leave a comment.