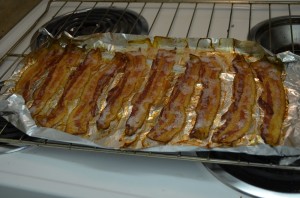 This isn't a recipe blog but some thing are just too good to not share.  I've tried to be a good vegetarian but bacon is my weakness.  Browsing on Pinterest, I came across a picture that said "Running bacon under cold water before cooking will reduce shrinking by up to 50%".  Bacon that doesn't shrink? Sounds good to me.  It also suggested cooking the bacon at 365 for 10 minutes to obtain the best flavor.  I decided to give it a try….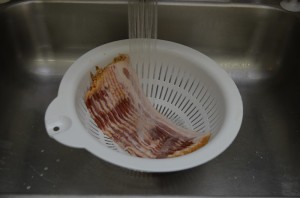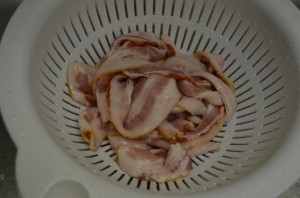 1. Preheat oven to 365 degrees.
2. Unwrap bacon and place in colander, separating pieces and rinsing with cold water (I rinsed with warm as well since the cold didn't seem to do much).
3. Place bacon on cookie sheet, glass pan, or aluminum foil with the edges turned up to stop grease from pouring down.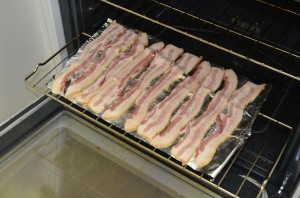 4. Bake at 365 for 10-20 min.  My oven took about 20 to get the bacon browned how I like it.
The end result, amazing bacon that didn't shrink!